Zoom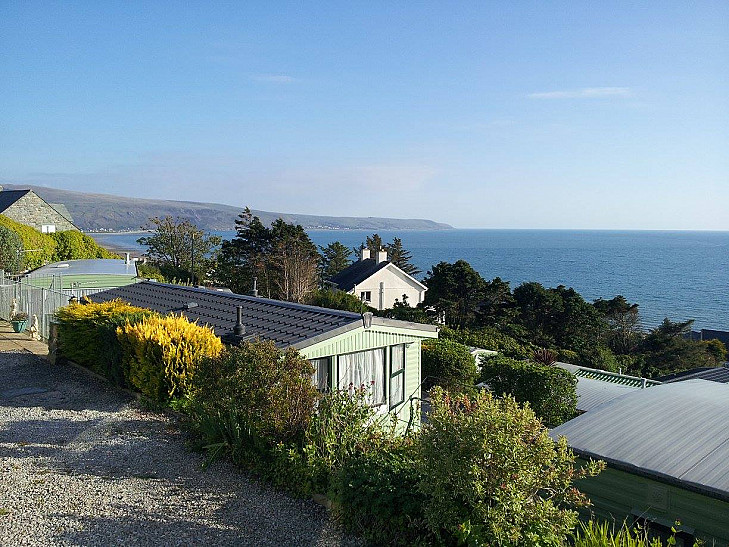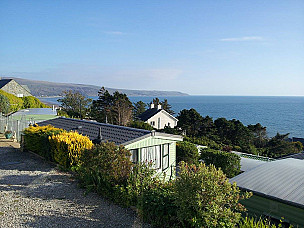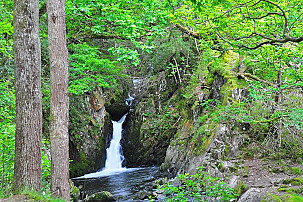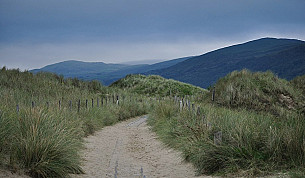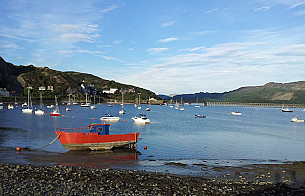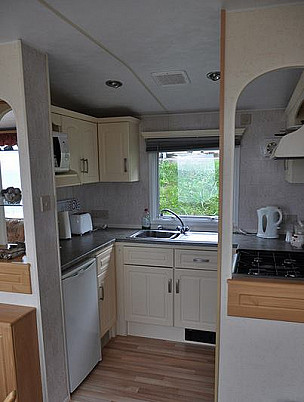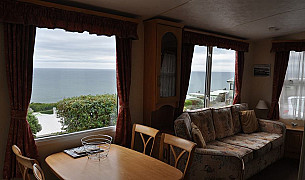 Atlas Ruby Super Static Caravan
Situated on
Hendre Coed Isaf Holiday Park Barmouth
| | |
| --- | --- |
| x nights | £ |
| Booking fee | £20 |
| Total Price | £ |
Your stay is over 14 nights, to get the best price we recommend that you
message the owner
| | |
| --- | --- |
| x nights | £ |
| Booking fee | £20 |
| Total Price | £ |
Price Includes
Select dates
Covered by Payment Protection
Never pay for your holiday rental by bank transfer. Learn more about paying safely
2 Bedrooms
Sleeps 6
No Smoking
No Groups
Pets Welcome
No Kids
Owner Description
If you love stunning panoramic sea views, this is the ideal caravan for you. This privately owned caravan is situated at Hendre Coed Isaf just outside of Barmouth on the fringes of the Snowdonian National Park. Nestling into the hillside the caravan park boasts breath taking panoramic views of Cardigan Bay. This much loved caravan is elevated towards the back of the caravan site enjoying fabulous views from inside and outside of the caravan. It has an outside terrace/dinning area and parking. The living area is bright but cosy, equipped to a high standard, with blow air heating, gas fire and double glazing to ensure warmth whatever the weather or time of year. The living room has a CD player, TV, Freeview, DVD player with a good selection of DVDs to snuggle down and watch on the evening. Alternatively you could enjoy a glass of wine sitting out on the caravan terrace area watching the magnificent sun sets over the sea. Sleeping up to 6 people the two bedrooms offer a double and twin room plus a sofa bed in the lounge. Although there is room for 6 people, 4 people are advised for comfort. The fitted kitchen has a gas cooker, microwave, toaster, fridge freezer for dinning in or just outside on a sunny day. The bathroom has a clean walk in shower, basin and toilet. The site offers an outdoor swimming pool (check season open times), laundrette, games room, bar, beer terrace with superb sea views, a fabulous restaurant with a range of freshly cooked meals or takeout service .There is also a playing field, children's play area and a separate dog walking area. WiFi can be purchased from reception. The caravan is a short 5 min. walk to the lovely sandy beach. There are also plenty of beautiful beaches and small villages to stop off at all down the coastal road. There is a bus service outside of the park gates that will take you into Barmouth. Or a 10 min. walk to the Arriva Coastal train that will go to Barmouth or the other way to Harlech and beyond. Barmouth is a beautiful quaint seaside town with a back drop of the Snowdonian mountain range, miles of sandy beach and a small harbour. Offering plenty of shops, bars, small fair, arcade, restaurants, tea rooms and not forgetting good old fish and chips. With a supermarket, chemist, doctor's surgery and out of hours walk in centre - Barmouth has all you need! Travelling the opposite way will take you to the small historic town of Harlech with its medieval Castle, beautiful sandy beach and up the steep hill to the old town with a small array of shops, cafes and tea rooms. This stunning part of the Welsh coast offers mountains, cliffs, beaches, castles, caves, rivers, lakes, waterfalls, farms, slate caverns, watersports, fishing, clubs and pubs for a relaxing or active holiday to suit all. Other local places of interest include Portmarion, Fairbourne and Shell Island. Further out there's Go Ape Criccieth, Portmadag, hands on crafts and a steam train trip up Snowdonia. It is important that you enjoy your holiday as much as we do; so any queries please do not hesitate to contact us via email or telephone. Enjoy your stay. Happy Holiday! Important Information We take a £50 security / housekeeping retainer at the same time as the balance payment. This is refunded promptly and in full after your holiday provided that:
* The caravan key is left in the Masterlock case we provide
* There is no damage (caused deliberately or through carelessness)
* No specialist / excessive cleaning is required If any of the above do apply, we'll deduct the cost of the cleaning / repairs and refund the difference. Please note - the caravan is let strictly on a "first come, first served" basis. The booking will only be confirmed once the deposit has been paid.
Free Counter
Free Counter
Holiday Park Facilities
Pub/Club, Laundrette, Restaurant, Outdoor Swimming Pool, Games Room With Pool Tables and Various Games, Beer Garden With Spectacular Views. Wi-Fi available - daily, weekend and weekly access can be purchased from Reception
Local Attractions
Scenic Walks, Watersports, Nature Reserve, Golf Course, Amusements, Pubs/Clubs, Takeaways, Fishing, Historical Attractions,
FFreezer
Microwave
Oven
TV
Patio
Heating
Shower/Bath
Toilet
Parking
Outdoor Furniture
Iron
DVD Player
Play Area
Games Room
Horse Riding Nearby
Swimming Pool
Restaurant
Golf Nearby
Entertainment
Fishing 3 Miles
Launderette
Mandy a
Id: 9295
Listed: Feb 28th, 2017
Listings: 1
Availability last updated 02/06/2023
Calendar Key

Booked
Change Over
This owner prefers not to share their availability online, check if is available by contacting the owner direct using the quick quote form.
June 2023
m
t
w
t
f
s
s
1
2
3
4
5
6
7
8
9
10
11
12
13
14
15
16
17
18
19
20
21
22
23
24
25
26
27
28
29
30
July 2023
m
t
w
t
f
s
s
1
2
3
4
5
6
7
8
9
10
11
12
13
14
15
16
17
18
19
20
21
22
23
24
25
26
27
28
29
30
31
August 2023
m
t
w
t
f
s
s
1
2
3
4
5
6
7
8
9
10
11
12
13
14
15
16
17
18
19
20
21
22
23
24
25
26
27
28
29
30
31
September 2023
m
t
w
t
f
s
s
1
2
3
4
5
6
7
8
9
10
11
12
13
14
15
16
17
18
19
20
21
22
23
24
25
26
27
28
29
30
October 2023
m
t
w
t
f
s
s
1
2
3
4
5
6
7
8
9
10
11
12
13
14
15
16
17
18
19
20
21
22
23
24
25
26
27
28
29
30
31
November 2023
m
t
w
t
f
s
s
1
2
3
4
5
6
7
8
9
10
11
12
13
14
15
16
17
18
19
20
21
22
23
24
25
26
27
28
29
30
December 2023
m
t
w
t
f
s
s
1
2
3
4
5
6
7
8
9
10
11
12
13
14
15
16
17
18
19
20
21
22
23
24
25
26
27
28
29
30
31
January 2024
m
t
w
t
f
s
s
1
2
3
4
5
6
7
8
9
10
11
12
13
14
15
16
17
18
19
20
21
22
23
24
25
26
27
28
29
30
31
February 2024
m
t
w
t
f
s
s
1
2
3
4
5
6
7
8
9
10
11
12
13
14
15
16
17
18
19
20
21
22
23
24
25
26
27
28
29
March 2024
m
t
w
t
f
s
s
1
2
3
4
5
6
7
8
9
10
11
12
13
14
15
16
17
18
19
20
21
22
23
24
25
26
27
28
29
30
31
April 2024
m
t
w
t
f
s
s
1
2
3
4
5
6
7
8
9
10
11
12
13
14
15
16
17
18
19
20
21
22
23
24
25
26
27
28
29
30
May 2024
m
t
w
t
f
s
s
1
2
3
4
5
6
7
8
9
10
11
12
13
14
15
16
17
18
19
20
21
22
23
24
25
26
27
28
29
30
31
Rent Out Your Static Caravan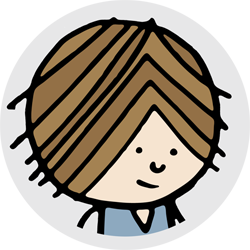 Join 5000+ Static Caravan Owners. List Your Static Caravan For Free. Accept Bookings. Earn Up To 10k/Year.
List Your Static Caravan
Safety and security
We are dedicated to providing you with security you need for a hassle free holiday. We offer a payment protection and verified owners scheme. Find out more >