Zoom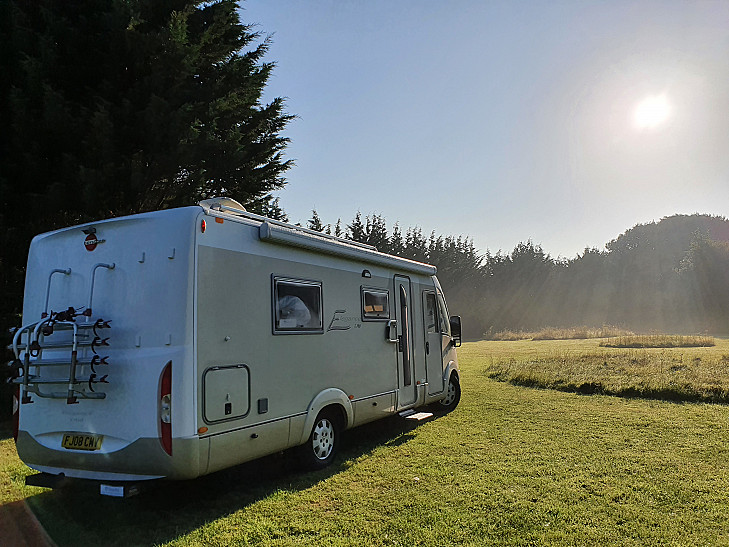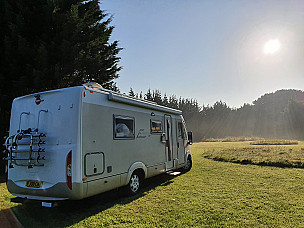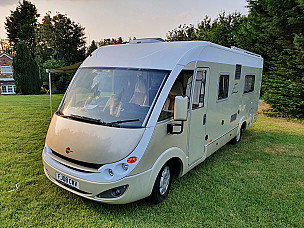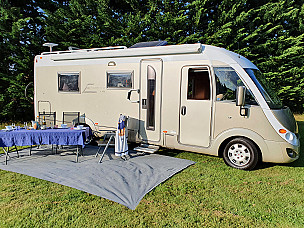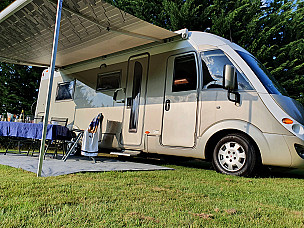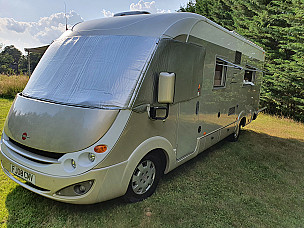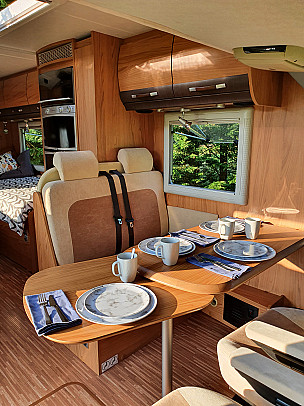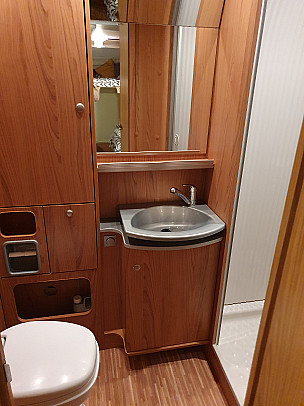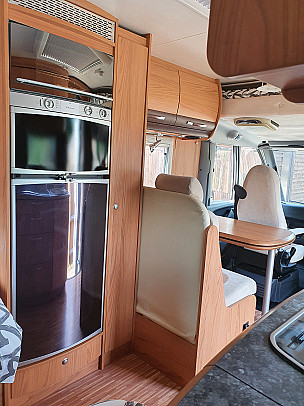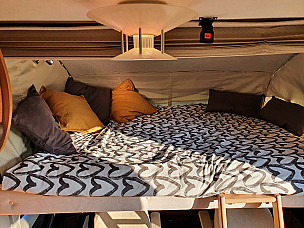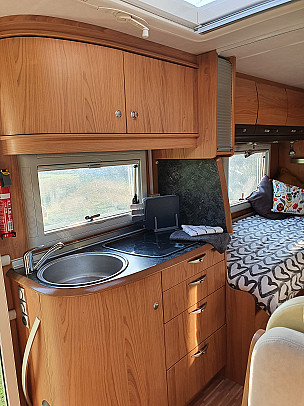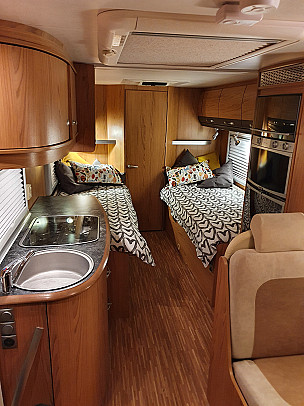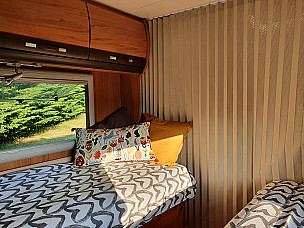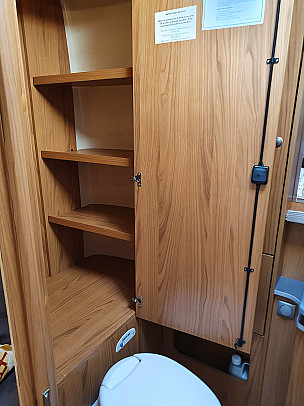 Burstner Elegance i700
Ref: 17114
| | |
| --- | --- |
| x nights | £ |
| Booking fee | £20 |
| Total Price | £ |
| Deposit | £ |
Your stay is over 14 nights, to get the best price we recommend that you
message the owner
| | |
| --- | --- |
| x nights | £ |
| Booking fee | £20 |
| Total Price | £ |
| Deposit | £ |
Price Includes
100 miles free, then £0.50 per mile thereafter
Sat Nav
BBQ
Insurance
Breakdown cover
Handover
Outdoor furniture
Parking
Select dates
Sleeps 4
4 Seatbelts
Manual
Pets Welcome
RHD
Yes tow bar
7.7m Long
C1 Required
Owner Description
Bernie is our beautiful luxurious German quality built A Class Motorhome.
This superior layout vehicle offers a great full height area with panoramic views, twin full size permanent beds in the curtained off rear area (which can double up as day sofas) and at night the drop down king size double bed across the cab is a brilliant addition meaning no constant making up of beds or squeezing and shuffling around things.
Another plus side is a generous sized bathroom with a separate shower cubicle (no showering in the toilet here!).
TV/DVD player with HDMI inputs and Freeview tuner, playing cards and family games all on board.
If you're not interested in campsite 240-volt hook ups, then wild camping is an absolute breeze with twin gas bottles taking care of the 3 ring gas hob, oven and grill, hot water, plus heating if needed, twin domestic batteries with solar powered back up for all your gadget needs (4 USB fast charge outlets) and a substantial 120 litre fresh water tank.
Tip - Search "Bernie G handover" in your browser for an in-depth presentation video on the use and features available.

Additional information
Free safe secure CCTV covered off street parking for your vehicle.
Heating or air conditioning - depending if you are in Scotland or St Tropez!
Fitted blinds and fly screens throughout. Ample storage internally plus in the underbody lockers.
Full length awning, 4 bike rack plus tow bar. External table, chairs and mat supplied.
Powered high pressure water line for hosing down anything muddy.
Free standing good size charcoal barbecue.
Easy to drive with great visibility, inbuilt Sat Nav, cruise control and reversing camera.


Insurance and breakdown assistance is included. You will need to confirm the following information/criteria prior to collection:

• Copy of the photo card drivers' licence (address & ID must be up to date)
• Two proof of address from separate sources
• Cleared a traceable security deposit (BACS, PayPal)
• Signed rental agreement
• Must meet the specified age limits within your policy and have at least 2 years
driving experience (Full UK, EU, AU, US, CA, NZ & SA licence types).
• Two, 3 point convictions are acceptable (i.e. 2x SP30's, 3pts each) without referral.
• Single 4 point offences are acceptable without referral and subject to standard terms.
• Single 6 point SP30, SP50 and CU80 convections are acceptable subject to a £1000 excess. All other 6 points+ offences will require referral to the insurers.
• No more than one fault or outstanding incident/claim in the last three years.

You must provide a total of 2 proofs of address from the following:

• Electricity (bill/statement)
• Water (bill/statement)
• Gas (bill/statement)
• Broadband/Landline
• Council tax
• TV licence
• Bank Statement
• Credit card bill / statement
• Mortgage statement
• Polling card
• HMRC self-assessment / tax credit

Please note, you MUST have a C1 Driving license to drive Bernie which means you either passed your test before 1st January 1997, OR you have subsequently passed a Class 1 HGV driving test. The van is 26ft long, you should feel confident in driving a vehicle of this size.

Standard collection is from 11.00 on check in day, please return by 12.00 on check out day (flexible, please enquire).

The vehicle will be provided with two gas bottles, one of which will always be full.
The fuel tank will be full, hirers should return the vehicle with a full tank of diesel. (Esso filling station is 1/2 mile away).

Please empty and clean the toilet cassette before drop off, and make sure the habitation area is clean and tidy.
Linen, duvets, pillows and towels for 4 people available @ £50 per booking.
Please note that this vehicle is not LEZ or ULEZ compliant and if driven into the TFL Low Emission Zone the hirer will incur a daily charge of £200.
TV
DVD Player
Bike Rack
Air Con
Hob
Grill
Fridge
W/C
Crockery
PotsPans
Oven
Awning
Fridge Freezer
Shower
Availability last updated 02/06/2023
Calendar Key

Booked
Change Over
June 2023
m
t
w
t
f
s
s
1
2
3
4
5
6
7
8
9
10
11
12
13
14
15
16
17
18
19
20
21
22
23
24
25
26
27
28
29
30
July 2023
m
t
w
t
f
s
s
1
2
3
4
5
6
7
8
9
10
11
12
13
14
15
16
17
18
19
20
21
22
23
24
25
26
27
28
29
30
31
August 2023
m
t
w
t
f
s
s
1
2
3
4
5
6
7
8
9
10
11
12
13
14
15
16
17
18
19
20
21
22
23
24
25
26
27
28
29
30
31
September 2023
m
t
w
t
f
s
s
1
2
3
4
5
6
7
8
9
10
11
12
13
14
15
16
17
18
19
20
21
22
23
24
25
26
27
28
29
30
October 2023
m
t
w
t
f
s
s
1
2
3
4
5
6
7
8
9
10
11
12
13
14
15
16
17
18
19
20
21
22
23
24
25
26
27
28
29
30
31
November 2023
m
t
w
t
f
s
s
1
2
3
4
5
6
7
8
9
10
11
12
13
14
15
16
17
18
19
20
21
22
23
24
25
26
27
28
29
30
December 2023
m
t
w
t
f
s
s
1
2
3
4
5
6
7
8
9
10
11
12
13
14
15
16
17
18
19
20
21
22
23
24
25
26
27
28
29
30
31
January 2024
m
t
w
t
f
s
s
1
2
3
4
5
6
7
8
9
10
11
12
13
14
15
16
17
18
19
20
21
22
23
24
25
26
27
28
29
30
31
February 2024
m
t
w
t
f
s
s
1
2
3
4
5
6
7
8
9
10
11
12
13
14
15
16
17
18
19
20
21
22
23
24
25
26
27
28
29
March 2024
m
t
w
t
f
s
s
1
2
3
4
5
6
7
8
9
10
11
12
13
14
15
16
17
18
19
20
21
22
23
24
25
26
27
28
29
30
31
April 2024
m
t
w
t
f
s
s
1
2
3
4
5
6
7
8
9
10
11
12
13
14
15
16
17
18
19
20
21
22
23
24
25
26
27
28
29
30
May 2024
m
t
w
t
f
s
s
1
2
3
4
5
6
7
8
9
10
11
12
13
14
15
16
17
18
19
20
21
22
23
24
25
26
27
28
29
30
31
Rent Out Your Motorhome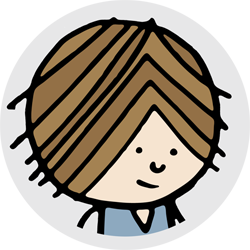 Join 5000+ Motorhome Owners. List Your Motorhome For Free. Accept Bookings. Earn Up To 10k/Year.
List Your Motorhome
Safety and security
We are dedicated to providing you with security you need for a hassle free holiday. We offer a payment protection and verified owners scheme. Find out more >