Motorhome hire, the law and you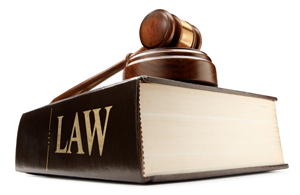 Driving License
If you passed your driving test BEFORE January 1, 1997 you are entitled to drive a motorhome hire up to the weight of 7500kg on the B+C1 driving license classification.
At the age of 70 a driver can still drive a motorhome hire (depending on the individual company's policy) on the same basis as for a car. However if you are over 70 and wish to continue driving a motorhome over 3500kg then you must submit a medical D4 with a renewal application to the DVLA.
If you passed your driving test after January 1, 1997 you can STILL drive a motorhome up to the weight of 3500kg on a normal B license classification.
However you CANNOT drive a motorhome over 3500kg on a normal B license unless you have achieved a C1 classification through an extra test.
The GOOD NEWS is that most motorhome hire companies make sure when purchasing their fleet that all their vehicles fall below 3500kg. To check the weight of the motorhome you're interested in hiring, click on the specification tab, and look at the specifications box (bottom right).
A motorhome over 7500kg will require a C category, only available through an additional driving test. It is worth noting that most RV (An American Recreational Vehicle) rentals are OVER 7500kg.
Speed Limits
A motorhome that weighs less than 3050kg has no speed restrictions applied and can travel at the same speed as a car. A motorhome over 3050kg is restricted to 50mph on a single road and 60 mph on a dual carriageway. A motorhome over 3050kg can still travel at 70mph on a British motorway.
If you plan to tow a trailer with your motorhome hire then the speed restriction is 60mph on both the motorway and dual carriageway.
Seat Belts
We are often asked about the law regarding rear seat belts in a motorhome hire. We decided to ask the Department for Transport for their interpretation on the law as it applies to seat belts fitted in motorhomes for hire. This article gives the essence of the information that they gave us.
The information below relates to the fitting of seat belts and the wearing of seat belts by adults. There is specific legislation, introduced in 2006, concerning the carrying of children in vehicles. Rather than trying to present all the somewhat complicated regulations here, please see:
www.dft.gov.uk/think/focusareas/children/childincar?page=FAQ

For vehicles built up to October 2007 there was no legal requirement to have seat belts fitted to side-facing seats or seats that make up the accommodation area in motor caravans. Regulation 46 of the Road Vehicles (Construction and Use) Regulations 1986, as amended, states motor caravans first used on or after 1st April 1982 but before 1 October 1988 shall be equipped with anchorage points for the driver's seat and specified passenger seat (if any); and for motor caravans first used on or after 1st October 1988 shall be equipped with anchorage points for the driver's seat and any forward-facing front seat. You can download a copy of the SI at

http://www.opsi.gov.uk/si/si2001/20011043.htm.

However, this did not preclude manufacturers fitting seat belts to forward facing or rearward facing seats within the accommodation area if they wished to do so.
Where seat belts are fitted they must be worn.
Seats in the rear of a campervan for hire and motorhome rental did not, prior to October 2007, require seat belts (whether forward, rearward or sideways facing) and it is not illegal to carry unrestrained passengers in them while travelling, providing the vehicle is not overloaded. It is not something we would recommend however.
Although current seat belt wearing regulations do not prohibit carrying more passengers in vehicles than there are seat belts available, the police may prosecute drivers for carrying passengers in a manner that may injure someone.
We would advise that no-one should be carried in any unbelted seat in the rear of a motorhome hire or campervan hire. An EU Directive (2005/40/EC) on the installation of seat belts required that from 20 October 2007 new vehicles have to have seat belts fitted on all seats except those seats intended solely for use when the vehicle is stationary.
The original advice given to us by the DfT was that, where seat belts are fitted, from May 2009, the seat belt wearing Directive would prevent more passengers being carried than there are seat belts in the rear of vehicles. This would have meant that from May 2009, in any vehicle of whatever age, where seat belts are fitted in the rear, more passengers may not be carried in the rear than there are seat belts available.
They now tell us: "There will be no change in the regulations in May - our lawyers tell us that is not necessary because the existing regulations already adequately deal with the requirements of the seat belt wearing Directive. Our earlier view that we would need to change the regulations was mistaken. "Seat belt wearing regulations cannot apply in seats where seat belts are not fitted. Therefore there can be no specific prohibition on using such seats even if other seats in the rear of the vehicle have seat belts fitted. Specifically, the regulations exempt passengers from using a seat belt if a seat belt is not "available". If all the seats with belts are already occupied, then seat belts are clearly not "available" and the remaining passengers can use the seats without belts.
The advisability of carrying unrestrained passengers is another matter, to quote the DfT spokesman: "... the police can already act where people in the rear of any vehicle are considered to be carried in a dangerous manner because they are unrestrained. [Owners] should beware of unbelted passengers. In a crash, they can injure others in the vehicle ..."
In addition to considering the legal and safety issues involved, owners who intend to carry passengers in unbelted seats must check with their insurers to confirm that this is acceptable to them.
Our advice is that, regardless of the letter of the law, all passengers should wear seat belts.